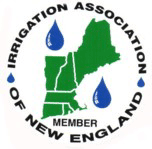 Troubleshooting Your Existing System

In many cases, you may be able to troubleshoot your own system, and get it running properly without a service call. We offer professional service, but have found that some homeowners like to tinker with, and repair, their own systems. Click on the link below for the specific problem/question that you have. We recommend that you print the specific page wanted, and bring it with you while checking your system.

Valves
In general, valves are very trouble free, and will continue to work until they fail electrically. Sometimes valves will remain open after the timer has told it to shut down. This is caused be sediment or debris becoming trapped internally in a shaft inside of the valve. This situation is far more prevalent on systems run from water wells as opposed to city water.

RainBird valves have a bleeder screw on top of the valve to rectify this situation. This is a small star shaped shaft slightly offset from the center of the valve. By opening this bleeder ¼ to ½ a turn, you can backflush the valve, and cure the problem. Sometimes several attempts are required to make the valve shut off. This process works far better if the valve is open, with water going through it. Shutting off the main valve on the water supply will also sometimes cure this problem, but it is best to backflush the valve as a precaution.