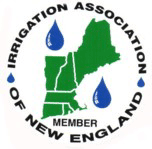 "Let me take this opportunity to say Thank You for the special service and care you gave my parents. I know of no one who would have done what you have after installing this system. It is greatly appreciated and you know I always recommend you for irrigation systems. After all the years of having ours, I still marvel at its operation. It's like a ballet!"
Sandra - Bow
---
"Dave, I just wanted to drop you a note to thank you for the extremely professional job that you did for me. I was amazed how quickly the work was performed and the care and diligence that was exemplified by your staff. It is nice in this day and age that people take pride in the services they provide. You have trained your staff well and it shows in the work they do!"
Rich - Concord
---
"Thanks for the great work you did. I really appreciate the professional service you and your crew offered."
Jeff - Manchester
---
"Thanks for such a prompt response. You have a good crew of people. We recommend you to everyone we know who wants a sprinkler system."
Jennifer - Bedford
---
"Just a note to tell you that I'm very impressed with your work. You and your crew did a fantastic job on my system and I love it. I appreciate the fair price and I will be calling you when I want to expand the system. Thanks again for a job well done. Your attention to detail is impeccable."
Scott - Bradford
---
"Thanks Dave, you do Great Work!"
Marie - Hopkinton
---
"Once again, Thank You! We have been so pleased with our system and your service. Should you ever need a recommendation, I would be more than pleased to help!"
Lynn - Concord
---
"Thank you for your prompt, efficient and excellent work. Your electrical work was superb."
Igor - New London
"Thanks for doing an excellent job putting in the sprinkler system. I recommend you to all of the neighbors."
Nancy - Hopkinton
---
"Just a quick note to tell you I am thoroughtly impressed with the irrigation system you installed this week. Very professionally and quickly done. Thanks for everything."
Ellis - Bedford
---
"We just wanted to drop you a quick note of thanks for sending a crew out so quickly. You should also know that in your absence your employee's represent your company very well. They were all professional, polite, and respectful. You obviously trained them very well! Our landscaper gave a very emphatic recommendation of Blue Sky, and I understand why. You guys Rock!"
Jenn & Randy - Loudon
---
"Wow, where do I begin? I have never been more pleased with a business. The work ethic and professionalism of you and your staff is what everyone hopes for, but seldom receives. Every single aspect of the installation of my irrigation system was wonderful. THANK YOU!!!"
Donna - Penacook
---
"Wanted to send a note along to thank you guys for a great job on our lawn. Your crew were professional, polite, and worked real hard to complete the job in a timely manner. The system is worth every penny we put into it. Explanations were clear and concise as well."
Rusty - Concord
---
"Just wanted to shoot your team a quick Thank You. Your crew did an amazing job. I can't believe how quick and precise the install was. Everything looks so neat that I am more than blown away. It's hard to even tell you were here just this morning. You guys do a phenomenal job."
Chris - Concord
---